Facial Plastic Surgery in Scottsdale
Specializing in facial plastic surgery, Dr. Henderson's Scottsdale, Arizona office is tailored to meet your needs if you are seeking nose surgery, ear surgery or facial rejuvenation including facelift, browlift and eyelid surgery.
As a co-founder of New Image Plastic Surgery, Dr. Pamela Henderson, along with her team, can help revitalize your appearance or restore your youthful luster. If the effects of aging or sun exposure have resulted in a tired appearance or you are unhappy with a characteristic of your facial features, you may be an excellent candidate for facial plastic surgery or even one of the nonsurgical options that are available. Limiting her focus to the face and neck has allowed Dr. Henderson to attain a level of expertise that is often not available in a general practice and you can be assured that you will receive the highest standard of care. To schedule a consultation with Dr. Henderson and the team at New Image Plastic Surgery, contact our Scottsdale office today.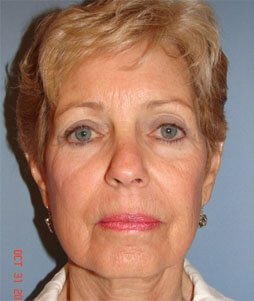 Patient Gallery
Patient Reviews
"I was blessed to get a recommendation for Dr. Henderson from another plastic surgeon who told me Dr. Henderson was the absolute best for anything related to facial procedures. I'd had a procedure a year ago from another doctor, but he didn't
..."
{ Read More }
Read Reviews

Rate Us