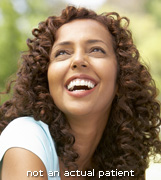 Plastic Surgery in Scottsdale, Arizona
Welcome
Specializing in facial plastic surgery, our Scottsdale, Arizona practice is tailored to meet your needs if you are seeking facial rejuvenation, rhinoplasty, eyelid surgery, a brow lift, or ear surgery. At New Image Plastic Surgery, our team – led by Dr. Pamela Henderson – can help revitalize your appearance or restore your youthful luster. If the effects of aging or sun exposure have resulted in a tired appearance, or you are unhappy with a characteristic of your facial features, such as your nose, you may be an excellent candidate for facial plastic surgery. Limiting our focus to the face and neck has allowed our team to attain a level of expertise that often can't be found in a general practice, and we can assure you that you will receive the highest standard of care. To schedule a consultation with Dr. Henderson and the team at New Image Plastic Surgery, contact our Scottsdale office today.
Facial Plastic Surgery Procedures and Treatments
We offer a multitude of facial plastic surgery treatments at our practice to meet the needs of patients from throughout the greater Scottsdale area. Depending on your needs and aesthetic goals, you may benefit from one or more of the following: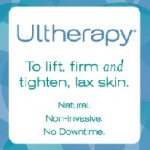 With treatments ranging from facial rejuvenation surgery, lip enhancement and laser skin resurfacing to BOTOX® Cosmetic and non-surgical tissue lifting and smoothing with Ultherapy, we are sure to offer something that will work for you if you are looking to revive the appearance of your face or neck. We can discuss your goals in person and recommend an effective treatment plan, as well as go over the treatment process, potential risks, benefits, cost, and recovery.
Dr. Pamela Henderson
Certified by the American Board of Facial Plastic and Reconstructive Surgery and the American Board of Otolaryngology, Dr. Pamela Henderson has extensive experience with facial plastic surgery and neck surgery. In order to provide her patients with the most up-to-date care, she employs a range of new and proven techniques that minimize risk and produce positive results, and is involved with continuing education to stay abreast of the latest developments in her field. With an in-office surgical suite that is fully accredited by the Accreditation Association of Ambulatory Healthcare, Inc., aesthetic skin care services, and years of experience, Dr. Henderson should be your first choice if you are seeking facial plastic surgery in the greater Scottsdale, Arizona area.
Learn More about Facial Plastic Surgery
We invite you to speak with one of our team members if you are considering facial plastic surgery or non-surgical facial treatments. To schedule a consultation, or to learn more about the services offered at New Image Plastic Surgery in Scottsdale, contact Dr. Pamela Hendersontoday.