Aging is an evitable fact of life, but sometimes those tell-tale signs make an appearance far before we feel old enough to wear a mask of wrinkles. The only way to really prevent early wrinkling would be to stop smiling, squinting, frowning, and even chewing – all of which would be virtually impossible to fully give up. Instead, doctors have discovered a non-surgical cosmetic treatment to help get rid of wrinkles. For patients looking to feel more refreshed and with a more youthful appearance, Dr. Pamela Henderson may recommend Botox Cosmetic treatment.
What is Botox?
Botox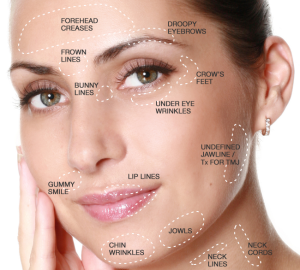 is an injectable treatment that combats wrinkles by blocking nerve impulses in overactive muscles. The treatment is a purified toxin formed from clostridium botulinum and is FDA-approved for cosmetic treatment. The FDA has approved it for the muscles between the eyebrows (glabella) but recognizes that it has applications to treat other areas such as the crow's feet, the sides of the nose, the forehead, and even the chin. The results are a smoother appearance that makes an individual appear years younger.
Am I a good candidate for Botox?
If you are looking to reduce wrinkling and dimpling on the face between the eyebrows, around the eyes, along the nose, or on the chin Botox may be right for you. During your consultation, Dr. Henderson will determine if Botox is the best method to treat your wrinkles. She may also suggest treatments to combine with Botox, like microdermabrasion, laser resurfacing or chemical peels, all of which can reduce surface wrinkles by promoting new cell growth.
What can I expect during the procedure?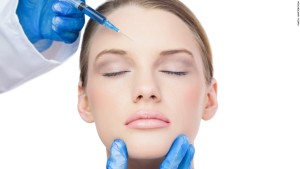 Botox injections are a quick process that can be administered in around 15 minutes. No anesthesia is typically required although ice packs and topical anesthetics can be used if needed. Depending on your individual needs, Dr. Henderson will target the necessary muscles within the face to achieve the desired results. A very thin needle is used to target the specific muscles responsible for the wrinkling, after which the injection will cause the muscle to relax and weaken.
What is the recovery process like?
Most patients see results within two to three days, but full results may take up to 30 days to be revealed. Normal activities can be resumed immediately, although patients should avoid rubbing the injection sites, which can cause the botulinum toxin to migrate to other areas, causing temporary facial drooping. Results typically last between three to four months but can last up to six months with continued use.
Why should I choose Dr. Henderson for my Botox procedure?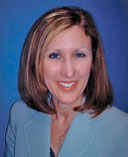 Dr. Pamela Henderson is a board-certified plastic surgeon that specializes in facial cosmetic surgery. She has served the Scottsdale, Arizona community for over 20 years. She strives to provide clear communication with her patients while offering the latest in safe cosmetic treatments.
If you or someone you know is interested in Botox in Scottsdale to treat wrinkles and dimples on the face, contact Dr. Pamela Henderson at New Image Plastic Surgery. Her friendly staff is available to answer questions and to schedule your consultation when you call (480) 596-6886.