The fountain of youth has long been sought after by women far and wide. While it has yet to be discovered, modern society can revel in the existence of Botox. But this non-surgical treatment isn't just for women. In fact, the American Society for Aesthetic Plastic Surgery reported around 385,000 Botox procedures performed on men last year. Demonstrating its increased popularity, Botox has seen a spike of treatment in men by 310 percent in the last decade.
What is Botox for men?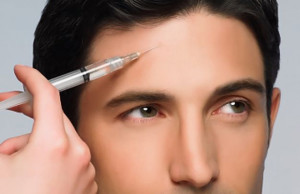 Men often have the same concerns about wrinkles as women. In a procedure that has been playfully dubbed as "brotox," men are able to reduce the appearance of wrinkles, making the skin appear firmer and more youthful. Botox, derived from bacterium clostridium botullinum, is a natural and purified toxin that is injected into overactive muscles to relax and atrophy the muscles, so as to soften the appearance of wrinkles.
The injection is FDA-approved to relieve the muscle between the eyebrows, known as the glabella. The procedure is also used to treat the areas around the side of the nose, the crows' feet at the eyes, and the forehead. These are the areas that wrinkle due to repetitive motions like squinting the eyes or laughing.
Am I a good candidate for Botox?
If you are concerned with the appearance of wrinkles in the aforementioned areas, Botox may be right for you. Whether you want to look your best for a big event or are just looking to enhance your appearance, Botox can treat wrinkles caused by overactive muscles. During your consultation, Dr. Pamela Henderson will discuss your options. In some cases, the procedure may be combined with facial fillers or other procedures to achieve the desired results.
What should I expect during the procedure?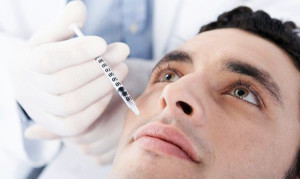 Botox treatments are a simple non-surgical procedure, requiring just a few minutes at our Scottsdale office. If needed, topical anesthesia and ice packs can reduce discomfort from the injection, but are often not needed. A thin needle is used to inject small amounts of Botox into the specified muscles. The number of injections required will vary based on the areas being treated, as well as the extent of wrinkling. Treatments typically last for three to four months before the procedure will need to be repeated.
Is there any recovery time?
Botox is a simple procedure with no down time needed. Some patients return to work just shortly after their treatment. Results can be seen within two to three days of receiving the injections. However, improvement may continue during the first 30 days.
Why should I choose Dr. Pamela Henderson for my Botox treatment?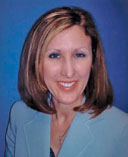 Dr. Pamela Henderson is a board certified surgeon specializing in facial plastic surgery. Dr. Henderson is constantly pursing additional knowledge in order to provide the latest in quality innovations for her patients. Each patient receives individualized attention to ensure they get the most natural looking appearance that is best for them. Her attention to this detail comes forth in all of her satisfied patients.
If you are interested in Botox for men in Scottsdale, look no further than trusted surgeon, Dr. Pamela Henderson. Her friendly staff at New Image Plastic Surgery is available to schedule your consultation when you contact the office online or by calling (480) 596-6886 today.